Before we begin this tutorial let's go back a few months. I saw this tutorial on
MaryJanes & Galoshes
for turning a shadow box frame into a piggy bank. I LOVED it and made one for my 4 year old, Joshua. He loved it too!
In the original tutorial, Taylor found her shadow box at the Dollar Store. I searched and searched, but ended up buying one at goodwill for $4. It was so worth it, but the bargain hunter in me was determined to find a Dollar Store option.
So here we are today..... Let's make the 'Girly Bank'
I was beyond ecstatic when I found these Keepsake Box photo frames at Dollar Tree. They are actually a picture frame that slides off like a box lid. I was tempted to unwrap the plastic to see how it worked at the store, but I figured it would be worth the $1 either way. The best part is that they had them in about 5 different colors. Lots of options!
Step 1: Take all the pieces of your frame apart and you can discard the cardboard piece that would back your picture. Here is a picture of the back of the frame section.
Step 2: Glue the glass into the frame. I used E6000. Gorilla glue would be another excellent choice. Do your best not to get too much glue on the very edge, otherwise it might seep onto the glass where you might see it.
Step 3: While the glue is drying, lets prepare the back of the frame. I liked a coin purse idea. At the end of the tutorial, I have a download of the file I used. The paper I wanted to use had a metallic sheen to it, so I cut out just a portion to use of the metallic.
Step 4: Cut down your background paper to fit inside your box. Measure where you want your coin slot to be. Mine was 1.25" from the top and 3" from the left.
Step 5: Using your measurements, mark your coin slot on the back with a pencil.
Step 6: Cut the coin slot out with an exacto knife. Clearly I had a little trouble cutting cleanly. No worries, it's the back and we'll disguise it.
Step 8: Apparently I forgot I was making a tutorial because I was excited to finish this project. We are at the home stretch! Next I mod podged the metallic paper onto the coin purse and then the back ground paper into the box.
Step 9: When your glue is all dry, reassemble the frame, and add money!
Tada! I LOVE it! I wish I needed more of them so I could go back and buy one in every color. Here are two files you can download if you liked the coin purse. Click on the images to see the full size image.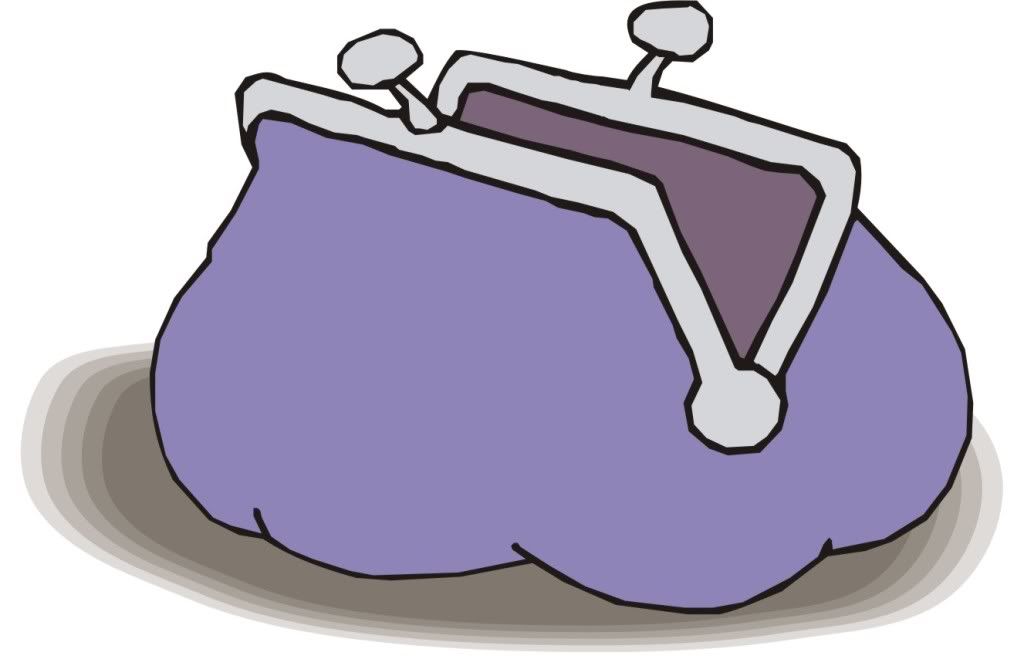 If you make one, PLEASE send me a picture. I'd love to see it.